Our Story
Our main goal was to create the nicest and friendliest nail spa in the world. Can there be any compromises in that plan?
Wall of OPI Polish
We stock up our polish every week so you will never run out of color option.
Obsession with Cleaniness
Your safety is our top priority. Everything is disinfected before and after your service.
Professional Care
All products we use are professional
and have proven effeciency. No
compromises.
Hand-Picked Products
Our products are hand picked by our
professional and trained esthetician to
give you the best experience.
Personalized Experience
Each guest is our favourite guest.
Come and make sure that our service
is exceptional.
We Love What We Do
People that you'll meet in our spa
are doing job they love. Come and
make sure there is a difference.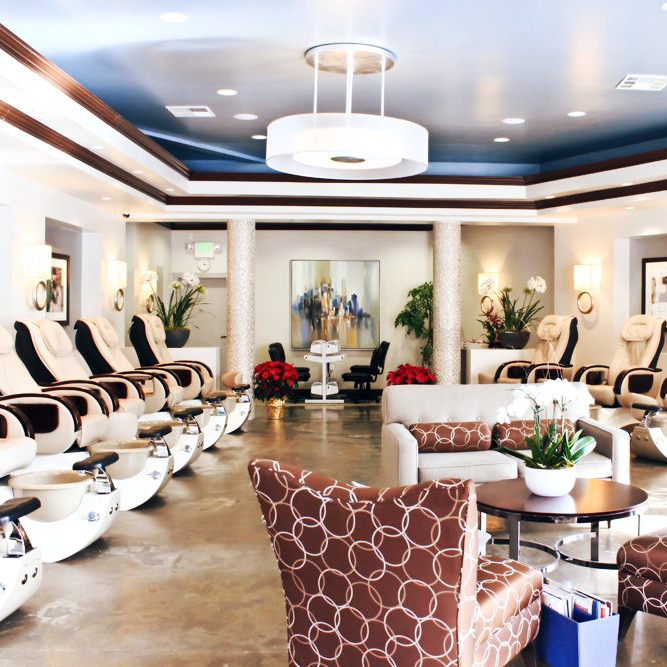 Dear friends, I'm Elle, the proud founder and owner of the Pandora nail Spa. One of my favorite things to do is to enjoy pampering and taking care of myself at different spas and salons. But, I could never find a perfect place that would be comfortable, clean, safe, and professional altogether. This gave me the idea to create a place by myself that has all these qualities.
With all the support from my husbands and family, Pandora Nail Spa was opened in early 2021 (was formerly Pandora Nail Salon). Our high-quality services, comfortable atmosphere, and exceptional customer care are the main reasons behind our pride.
I would certainly love to meet you all in person, so come and just say hi. If it's not possible at the moment, I would love to introduce myself here again' I'm Elle, and welcome to Pandora Nail Spa. I'm certain that just getting your nails done — is a pretty easy way to make your day or week better. I guarantee you will appreciate the atmosphere of our place. Looking forward to meeting you!
In Greek mythology, Pandora is the first woman created. She is the representation of Beauty, Charm and Cleverness. At our spa, we can help you become the next Pandora.